Gear Review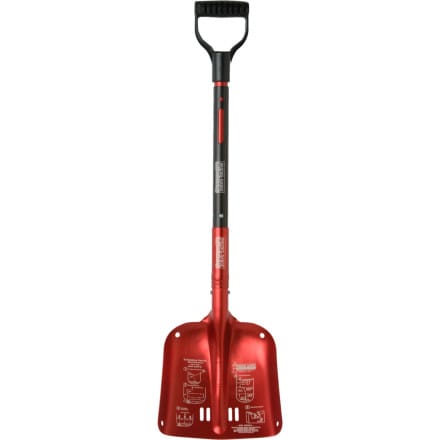 These shovels are absolutely awesome.

I have a Backcountry Pro Compact with a D-handle, not to be confused with the Compact-Pro. Yes, Backcountry sells four different Brooks Range shovels that look almost exactly the same, but the kicker is, Brooks Range will customize your shovel to your needs. Shark-tooth or straight edge? Long-neck or compact? D-handle or T-handle? Full size or compact blade? They have a full range of colors and do the crazy Chaos anodization if you want to be extra rad, bra.

My Brooks Range shovel has the best blade strength to weight ratio of any shovel I've owned. The shaft can be used with a pair of skis and poles to make a rescue sled. The handle can be locked at 90º if you're digging laterally. It's completely customizable. They'll even monogram it for you. And all of the options (except a $3 charge for monogramming) are available for the same price!

Seriously. Look past the hype of the big brands. Brooks Range makes these awesome shovels in the USA to keep your butt safe in the backcountry. Get one for yourself. Then, get one for your skiing buddies. After all, if you get buried, you'll want them to have the best shovel available in their hands when they're digging you out.
View More Details on Brooks-Range Backcountry Compact Mini-Pro Shovel