Gear Review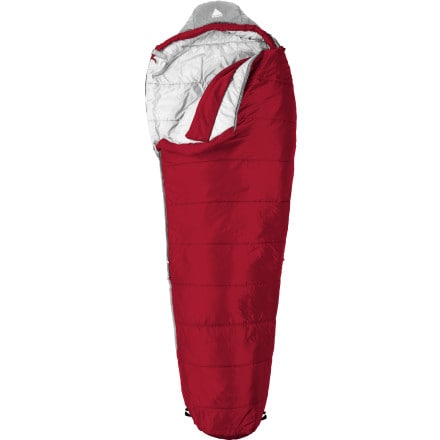 This is an awesome sleeping bag, hands down!! I got this sleeping bag because I froze my butt off in the the middle of the summer in the mountains, and I decided that I was going to let if happen again. It really helps to sleep warm before a long day of hiking and fishing, and with this sleeping bag it will start your day off right.

Pros; the pros of this sleeping bag are that it is warm, I have yet to get cold in it and I have slept in it with my tent was flooded from a full night or rain, I've woken up with frost on it and still being warm. Its hard for a sleeping bag to keep up with me since I live at 6,000ft and hike and camp close to 10,500ft. Another pro is that it has loops for a sleeping bag liner and loops for a mattress.

Cons: All in all I really like this sleeping bag and I don't have anything bad to say about it but it helps to show its cons. One con would we be that its a bit heavy 4-5 pounds top not bad, and it doesn't even feel that much. I havent been able to find a mattress that has loops but I use rope to keep me on my mattress and it works like a charm.

Other then that its a great sleeping bag would recommend it to anyone, just bought a pillow for it and I'm excited for the snow to fly so I can go test it and see if it is possible to get cold in it.
View More Details on Kelty Cosmic Sleeping Bag: 0 Degree Synthetic