Gear Review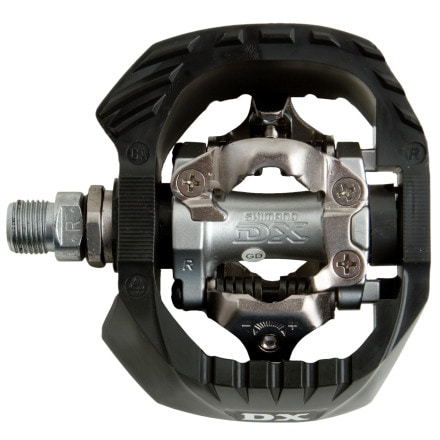 Posted on
Keeps others from test riding your bike.
When I have flats on my bike I notice people will throw a leg over my bikes and take them for a pedal. With these pedals I have never experienced it. You can tell they want to but they stop short once they see them.
I wouldn't waste my money on the other shimano spd pedals with the cage around them. These things are the real deal. I have bashed the living shit out of them at Whistler. I have seen so many flat pedals get absolutely destroyed in the same brutal conditions and never once have I had a problem with these.
I have three pairs of them that are spread out across my DH bikes. I am the guy with the tool boxes and spare parts when we go anywhere and I notice at races and at Whistler that pedals take a beating. I have fixed and put back together so many different pedals, but I have never had any issues whatsoever with these pedals.
View More Details on Shimano PD-M647 SPD Dual Platform Pedals