Gear Review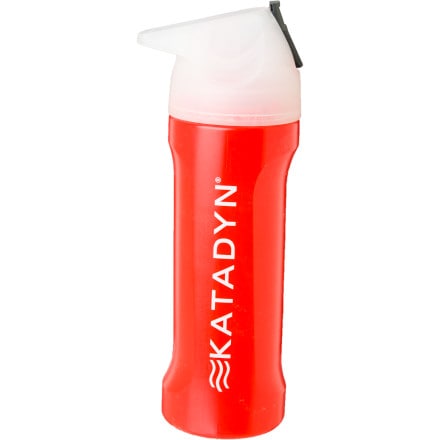 Posted on
Katadyn MyBottle Microfilter Bottle
Only put this through one trip, but this is one piece of gear that will be on every trip from here on out; when temps are above freezing and I know there are water sources.
Let me start with wow, the ability to squat by a stream and fill up my bottle is amazing. I no longer have to lug up extra water for "just in case" nor do I have to unpack my pack to get to the filter and then spend time pumping. FOR ON-THE-GO QUICK SIPS THIS IS WHAT YOU NEED TO HAVE WITH YOU.
This essentially works like a large straw that has a filter built in. I have read many complaints on how hard it is to get water out of the bottle, but to all of those who complain: Have you ever thought how much force you are using to hand pump water through a filter? Yes I found this to be like a little difficult to get large gulps (which I sometimes wanted) but that is a negligible con for all the pros this provides. Keep the bottle upright, give a light-hard squeeze, and suck refreshing water into your mouth.
For day hikes this fits extremely well. As you hike, fill it up. Take many sips along the way and you will never be thirsty or dehydrated. I often find myself hiking for 20 minutes while sipping water, then 20 minutes with the bottle in the pack. With the Katadyn MyBottle Microfilter Bottle I now am able to carry less weight but not sacrifice the safety of the water I am drinking. My friend has the old version which caught my attention a few years ago. With Katadyn manufacturing this version, and a purifier option, this is a top notch product. If you try to use this for supplying water while camping you will be disappointed and give a crappy review because this isn't intended for that use. If you want to reduce pack weight and have an endless supply of tasty, clean water while day hiking, I strongly recommend getting this. Yes it might be difficult to gulp water through this, but as a kid, the "crazy straws" with lots of loops/designs weren't meant for speed contests. Think of this as a "crazy straw" but one for adults that filters out all the nasties!
View More Details on Katadyn MyBottle Microfilter Bottle