Gear Review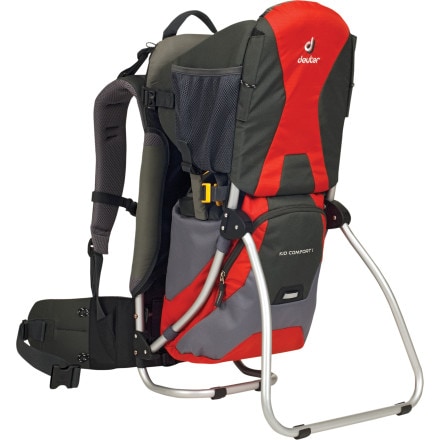 KCI lightweight and comfortable
Member since
Posted on
Familiarity:

I've put it through the wringer
We we're given a KCI at our baby shower, and it has been our favorite present. Our daughter is almost 2 now, and she's been riding in the KCI since about 6 mo. old when she developed head control. She loves it - it's padded, allows her to look forward and out at the world, is easy to fall asleep in, has a great sun shade, and is easy to adjust as baby grows. The child harness component is totally bomber, but easy to snap together. We use the KCI to take the baby craggin' in the Owens River Gorge, Red Rocks, Buttermilks, etc.
The pack is lightweight and very comfortable to wear - such a great upgrade from ERGO type slings that killed our backs. The pack adjusts easily for either parent with a velcro strap -it takes 10 seconds to switch from Mom to Dad size. The sun shade is removable and the KCI packs well in smaller cars, buses etc.
For storage there's a big main compartment, and mesh on either side of the child. There isn't a ton of storage for long, all day hikes but there is just enough space for the child's gear. The pack is best at shorter trips or trips with both parents carrying packs. When going solo with the baby we have a Kid Carrier III which is heavier but has enough storage for both a parent and child's stuff.
Our daughter isn't a big fan of sitting still or her car seat, but loves riding in the KCI; we've used it as a go-to sleep inducer. Even when she was little, other hikers/climbers would comment on how happy she seemed riding in the KCI. It's a great pack that will be super comfortable for child and parent; it's sturdy with a big kickstand, durable, and will get you outside!

View More Details on Deuter Kid Comfort I