Gear Review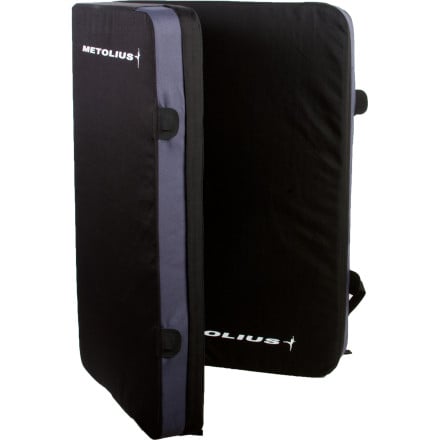 Posted on
Just makes sense!
Two things before you read the rest of this review.

1. There is a shoe wiping pad in the middle of the pad so your shoes are clean before begin climbing I thought I would let you know since the picture doesn't show that.

2. This is one of those great CHRISTMAS WISH LIST items, its cheap and its for your "safety" and from personal experiences if you can convince your parents it will help save your life no matter the cost they usually find a way to get it for you or at least let SANTA know.... if you have those parents who still think its fun to put "from: Santa" on your gifts.


It has all that you need and at the price you want. The larger pads are nice but if your someone who's bouldering projects are a bit of a hike that also involve heavily treed areas this pad is awesome since its weighs nothing and its not overly big so it doesn't get caught on everything on the way.

The pad is only 4" thick but the group I was with all took some good falls on this guy and none of us ever bottomed out the foam or even got close. If you are a bigger guy or gal and you are worried about going through it a simple way to strengthen the fall capacity of this pad is to go your local foam shop and ask for their highest density 1" foam and slip it inside the pad on the main fall side, not only will it catch more weight but it will also distribute the load all across the pad allowing it to last longer.

If you wondering about how comfortable the backpack straps are well lets put it this way YOUR CARRYING FOAM! so really its not as if its ergonomically designed but its comfortable enough and wont rub anywhere.

This pad makes total sense if your someone who understands that money doesn't grow on trees and that you don't get better as a climber just because your purchase a 300+ dollar crash pad.
View More Details on Metolius Bailout Crash Pad