Gear Review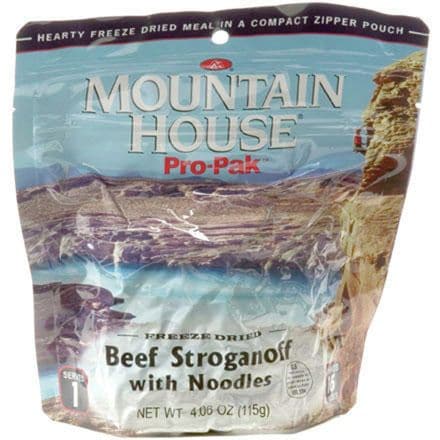 Posted on
Just like mama use to make.
OK not really, my mom wasn't that great of a cook. This stuff was better than her cooking.
Taste pretty much like a you basic "hamburger helper" style stroganoff. I really liked the taste if anything I might add a pinch of salt to it, but again I ate it as is and I liked it.
The day I ate it was not a particularly physical day, and the amount was just right. On a long day of hike I tend to eat quite a bit more and this wouldn't have been enough to satisfy my hunger. I think most hikers already have a pretty good idea of the amount they need per day, but I thought I'd point this out in case anyone was debating the amount.
View More Details on Mountain House Beef Stroganoff w/Noodles - 1 Serving Entree