Gear Review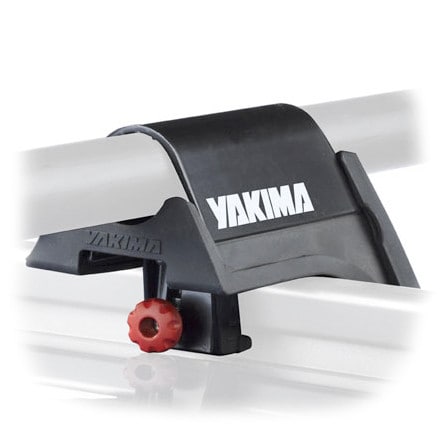 Posted on
Just What I Needed
Getting a canoe as a wedding gift meant it was time to invest in a roof rack. I weighed my options between Thule and Yakima and eventually went with the Yakima RailGrab due to the ability to switch vehicles in the future if necessary (as long as it has side rails). The multiple claw sets that come with the system allow for a fit more geared towards your specific vehicle.

After a couple weeks of use I can say the RailGrab tower set works great on my 1998 Subaru Forester. The towers feel solid and haven't shown any sign of moving or sliding even after transporting my 80+ lb. canoe down the highway at 70 mph.

The initial set-up wasn't too bad. Once I understood the instructions and how the individual components came together it went pretty quick. It took me a little bit longer to get it dialed in just how I wanted it but now that it's on I shouldn't have to move it ever.

I'm a little disappointed that the locks are sold separately. It seems that if they are such an integral part-- which if your living anywhere where your rack is in danger of being stolen or you want that extra security-- they are, then they should come as a kit. However, one advantage of buying locks separately is that you can buy enough to lock the rack as well as accessories without having multiple keys-- just make sure you buy enough.

If you're looking into a rack system I would definitely recommend the RailGrab for anyone who has side rails on their vehicle, especially if you want the ability to transfer it to another vehicle in the future.
View More Details on Yakima RailGrab Tower