Gear Review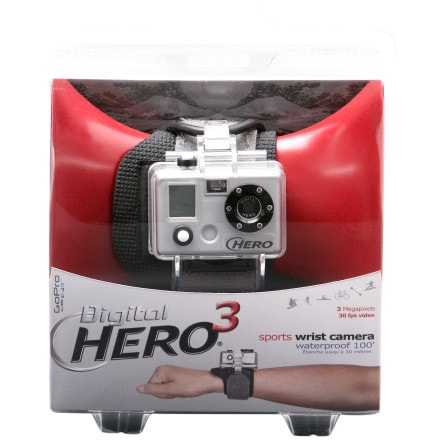 Pros: The still shots are pretty good for how small it is. Compact and water proof.
Cons: It only records 1 MB of video at a time, so you have to keep pressing record every 15-20 seconds. The attachment system needs to be redesigned. The top strap tends to come off leaving the camera flapping on my wrist.
Bottom Line: If you want a waterproof still camera, its ok. If you need it for action video/helmet cam, steer clear. You won't get very far down the trail before it shuts off.
View More Details on GoPro Digital Hero 3 Camera