Gear Review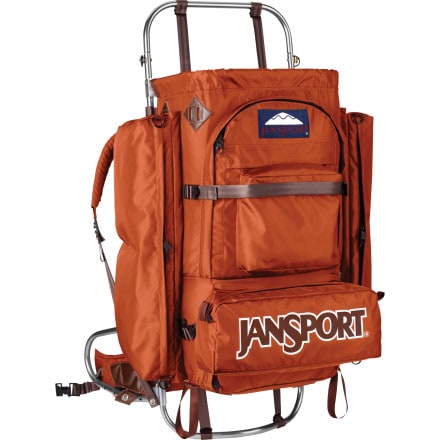 Posted on
JanSport D2 Backpack
This is THE backpack for long distance or heavy loads. Hip suspension is excellent and allows distributing the load on the shoulders or hips. This can be a welcome relief and allows freedom for the pack - either close to the body or rest on the hips and allow the pack to move about. The comfort of the pack is beyond any other that I have tried, well, maybe the original from the 70's was as good, but this pack is even better. With the capability to load copious amounts of gear in and on the pack it will beat hands down any other pack in the commercial market.
Winter trekking with the pack is a joy. Accessibility to your gear makes quick stops for lunch, changing gear with the weather and quickly getting to your tent all easy tasks.
Standing up on its own is a nice side effect of the design. It makes rummaging and stacking soooo much easier.
The configurations for lashing gear onto this pack is beyond amazing. If need be, throw someone else's pack on top and away you go. A large bear canister fits perfectly on top and is easy to strap down.
If you need to carry stuff, this is the way to go. Even if you are going light, this is still a great pack, not a gossamer but ounce for ounce the carry capacity can't be beat.
It's pricey, but there is a reason. This pack should last for decades with basic care and average abuse. The style is well proven and the quality is solid.
I guess to sum it up, I love it!
View More Details on JanSport D2 85 Backpack - 5221cu in