Gear Review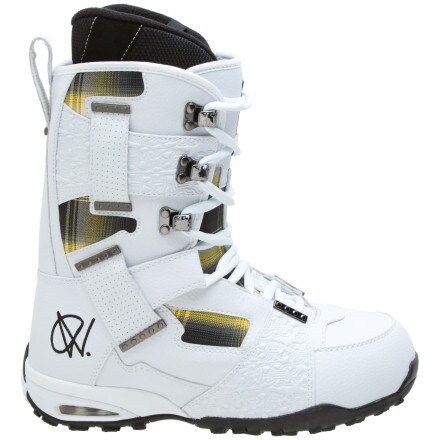 Posted on
It's like a toe orgy without the cheese.
Very, very comfy, and also very, very stiff. I'm a freerider so I was looking for a stiff boot and I hit the nail on the head with this one. A couple of features: nice inner liner with ankle strap, it has a flexy material near the toes so you can wiggle them, the inside laces are attached to the shell, NOT the liner, keeping the liner tight against the boot. The outside shell is a little bulky, so make sure they fit inside your bindings. I used to wrap the laces around my ankle to make it super tight up there, but one pair of eyelets are attached to a flap of material that wrap around to the back of the boot, so when you tie the boot it pulls the top of the boot nice and tight around your ankle/calf. This will save your fingers a little from the rug burn you get from trying to pull your laces tight.

Drawback, that little flexy bit I told you about in the toe box, the one that lets you wiggle your toes, it's not as insulated as the regular liner material so your toes might get a little cold on really frigid days. But you can wiggle them so it's not all bad, just wear thick socks if it's going to be a cold one.
View More Details on Vans Andreas Wiig Snowboard Boot