Gear Review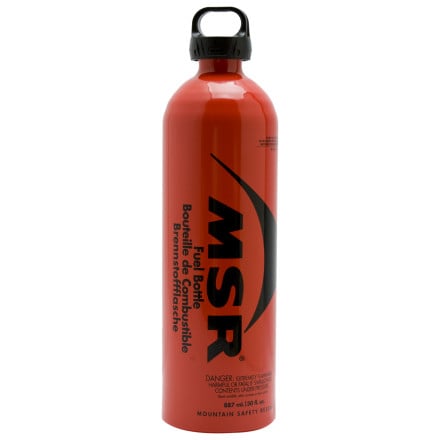 Its a bottle, it holds fuel, its made by MSR... in the US. What's not to love?
Member since
Posted on
I'll preface this review with my cut and paste statement that I work as a backcountry backpacking guide in Yosemite National Park. Nearly all of the products I take the time to review have seen at least a half a season, if not more, of use... and I'm committed to not bothering to write a review until I feel like I've really gotten to know a product. I never thought I'd bother to write reviews, but I've recently decided that since I've spent so much time over these last many years reading reviews, and finding a tremendous amount of value in articulate and well-informed opinions, that I wanted to give back to the community. So, with that being said, here we go...

Every summer we beat the living bejesus out of these bottles. We wrap several feet of duct tape around them as a way to carry some extra duct tape around. The older pumps that screw on to these bottles can be, well, screwy... but the new pumps are fantastic.

However, this review is about the bottle, not the pump... and the bottles are great... all sizes of them. Never had a single complaint about one of them.
View More Details on MSR Fuel Bottle