Gear Review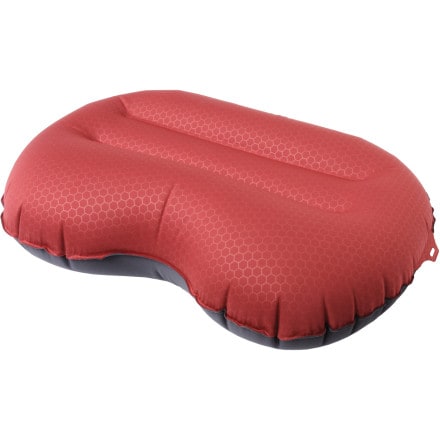 I picked this up a couple of years ago and it has been fine. It uses the same material as the SynMats, which is actually pretty comfortable next to skin. It has 2 valves on the back, and inflate and a deflate (however, you can also deflate through the inflate valve too...) It comes in a tiny stuff sack, which is not impossible to get back into, but you do have to work at it a bit. At 3 oz, it is not bad considering many other pillows on the market, however, that is almost 1/4 of a pound... so it is not the greatest either...

More recently, Exped released the "UL" version of this pillow, which was music to my ears. It uses the lighter weight material such as found on the Synmat UL pads. So, it is not as soft as the original version, and is a bit more crinkly sounding (although I hope this goes away with use). It too comes in a medium and a large, and are both lighter. Actually, my large "UL" pillow weighs in at 2 oz... a full 1 oz lighter than the MEDIUM originla version...

I am also more a fan of the traditional style pillow, so the contoured pillows aren't quite so natural for me. However, the larger pillow doesn't feel as noticeable as the smaller medium size...

Overall though it is a pretty nice pillow...
View More Details on Exped Air Pillow