Gear Review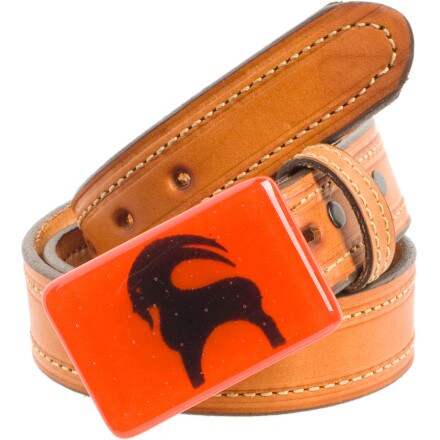 Posted on
Its a Belt for Style
So far, I like the belt. Girl friend picked it up for me, as I honestly would never pay $75 for a belt. Its definitely more for style than actually holding your pants up since the distance between holes is about 1.5" and you will most likely always fall somewhere in the middle of two holes. Glass buckle face is epoxied to the metal parts of the buckle (not riveted as described) , so will see how long that holds up. Depending on what happened the weekend prior I am between a 36-38 waist. I purchased the 38 in red and am currently in the 2nd to last hole (closed completely) and have 3 holes of adjustment (5 holes total on this belt). So a 36 would probably put me on the 2nd to last hole on the other end. Its growing on me and continues to paint me as a BC.com poster child when rockin' it...

As a side note, my ADD was kicking in and I have to say that I have never heard of such a temperature, 1,5000 degrees!? Nor for the life of me can I understand what "at for twelve hours" means??! ("at for twelve hours at over 1,5000 degrees")

Yeah yeah, I know leave it be... but I couldn't at not help myself!
View More Details on Backcountry Glass Goat Buckle and Leather Belt