Gear Review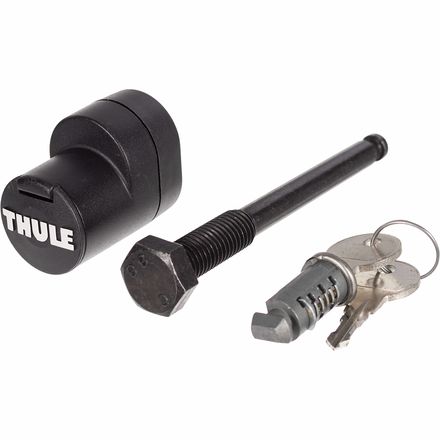 Posted on
It works, but it'll cost you
Let me tell you how the normal pin works, and how this works. The normal "pin" is just a bolt on one side with a lock washer and washer on it. You insert the bike rack in your hitch, and then tighten the bolt into the Passenger side nut of the rack. So your hitch is attached on one side with this bolt going through the pinhole on your hitch and screwed into the nut of the rack inserted in the hitch.
The stl2 is that same bolt, but longer with a mushroom head (let your imaginations fly). It still screws into the hitch, but goes out the other side of the hitch, and a lock goes onto the end of the bolt, locking against the aforementioned mushroom head.
There is a LOT of bolt showing even after you put the lock on this thing. So if somebody wants to cut the bolt and steal your rack, they will. But we all know locks are for the "honest" people anyways.
This thing costs 45-50 bucks! Ridiculous. Thule should be ashamed of themselves. It should cost at most 30. And they'd still be making 25 bucks off the thing.
I do like the fact that even if the bolt unscrews itself, the rest of the pin goes through my entire hitch. Nice piece of mind when I drive 3+ hours with my bike on the back of my rig.
Cheers!
View More Details on Thule Snug Tite Lock