Gear Review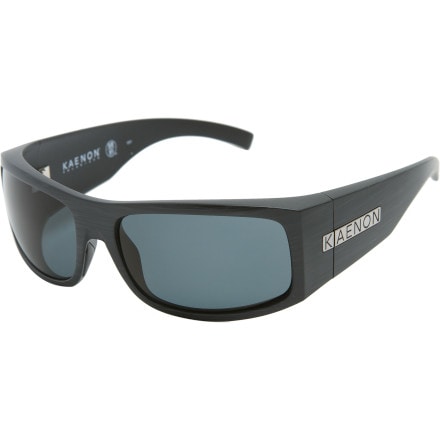 Posted on
Indestructible - Nonscratching - SeaWeed Sweet
Owned these polarized shades since July and would easily purchase them again in a moment.

Owned:
Spy
Oakley
Rudy Project
Hoven
Smith

..and by far these shades offer excellent sun protection top / bottom and peripherally here in Utah (sun never ends). Polarization is a dream, reduced glare off cars / objects driving, a miracle for blue eyes or sensitive eyes. Lens shade is dark enough to wear driving to work at dawn right up until early dusk. No squinting. Traveled across the country, sat on these, threw them in my travel bag / backpack and I haven't yet scratched these lenses.

Styling is thick, sturdy and a little heavier than a non-casual type design (OAK Jawbones). Kaenon metallic logo down the side adds some flare. Seaweed color truly is as pictured, nice textured change from straight darker green / translucent colored frames.

Hard to fit in a pocket but you won't care, these are worth every penny for a pair of larger style shades that offer true West Coast, sun in your face 99% of the day.. protection.
View More Details on Kaenon Gauge Sunglasses - Polarized