Gear Review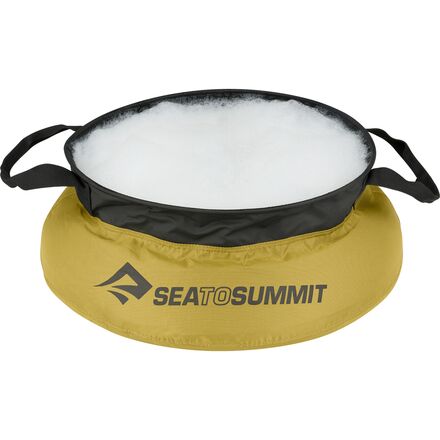 Posted on
Incredibly durable and useful
I'll preface this review with my cut and paste statement that I work as a backcountry backpacking guide in Yosemite National Park. Nearly all of the products I take the time to review have seen at least a half a season, if not more, of use... and I'm committed to not bothering to write a review until I feel like I've really gotten to know a product. I never thought I'd bother to write reviews, but I've recently decided that since I've spent so much time over these last many years reading reviews, and finding a tremendous amount of value in articulate and well-informed opinions, that I wanted to give back to the community. So, with that being said, here we go...

We absolutely beat these to death every season. On my personal trips I use them as well. They are great not only for doing dishes, which is their primary use on our guided trips, but they also work well for carrying and storing water for camp. Just turn it inside out, fill it from the nearest stream or lake, let the sediment settle to the bottom, then filter from the top when you need some water.

They also double as a rain hat if you're buddy forgot his hooded jacket!
View More Details on Sea To Summit Kitchen Sink