Gear Review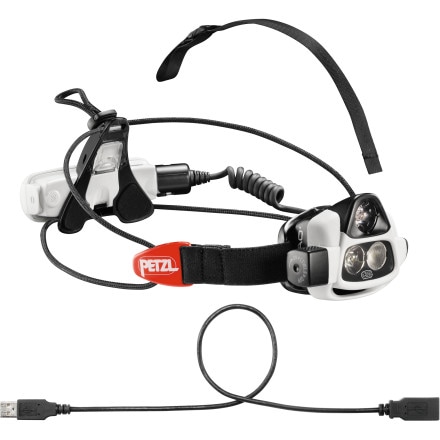 Posted on
In a league of its own!
This headlamp is truly amazing, it is definitely in a league of it's own. The headlamp has the ability to store four lighting profiles which can be loaded onto the headlamp with the Petzl OS software download. This gives you the option of having tailored lighting for an outing. The pre-configured profiles include Mountaineering, around-the-home, Bivouac, Multi-activities, Orienteering race, Trekking / Hiking, Caving and Trail Running. Each of those profiles can also be modified or you can configure your own profile from scratch. The profiles can be cycled through by using the multifunction switch.

This headlamp is extremely bright, keep that in mind when using it, my buddy found out the hard way lol. The headlamps housing can be tilted downward which in turn is useful in extending the battery life.

This headlamp can also be powered with alkaline or lithium AAA batteries. In my use with lithium cells I have found that you can still maintain use of the reative lighting profiles.

The headlamps Zephyr headband is also incredible. It can be worn on a helmet, baseball cap, beanie or as normal and stays put. The addition of the included to strap would be a benefit to those who would use it for trail running where any other headlamp would need to be re-adjusted.

All in all I cant say enough good things about this headlamp. I got it for well below $175 but if I had paid full price Id still consider every penny money well spent.
View More Details on Petzl Nao Headlamp