Gear Review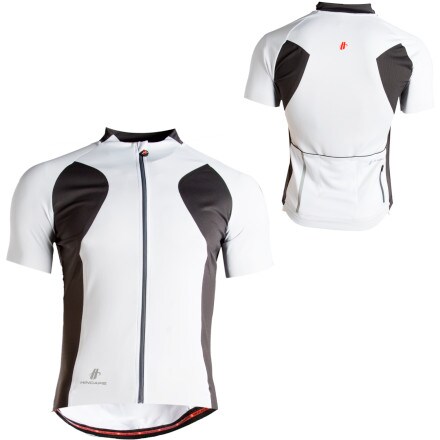 Posted on
If the jersey fits...
Hincapie makes top shelf products with innovative improvements and products that last a long time. One of the innovations in this jersey is the laser cut edges and gripping finish. While the edges are very flat and grippy, they are not very elastic.

The fit on this jersey is a "club" fit so it is meant for those with a fuller build. I normally wear a Large size in the Hincapie "race" cut. I tried the large and medium in this jersey and had a hard time getting a good fit. Apparently, I am in between sizes in the club range.

Because of the inelasticity of the cuffs and waist in this jersey, I could not get a jersey with a good fit. The large version was too loose and would have flapped in the wind, and the medium version (in white anyway) made me look like the Michelin Man (even though the body was very comfortable) when the cuffs and waist didn't stretch.

I was disappointed that the jersey didn't fit because there few Hincapie jerseys available in white.

Overall, the jersey seems to be of very high quality but if it doesn't fit you perfectly; you probably won't like it.
View More Details on Hincapie Sportswear Torino Short Sleeve Jersey