Gear Review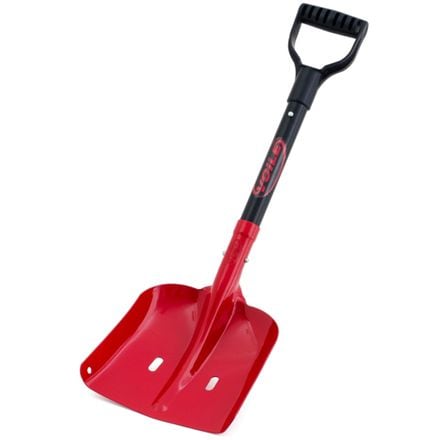 I got this after using a Black Diamond shovel that was very much like the regular Telepro and wanting something a little more packable but still totally functional.
I've used it in the backcountry for a week straight, digging snow pits to sit around, melting snow for water, for bathroom breaks, as a tent anchor and as a flat surface for my stove and its been flawless.
It's long enough to comfortably move a lot of snow quick when its fully telescoped, and strong enough to jump on or jab into very hard snowpack.
Can't comment on the exact weight but I wouldn't be comfortable with my partner carrying anything much lighter or shorter.
The buttons work well with gloves, the D handle works MUCH better for me than a T handle, especially with gloves or mitts. I like that the end of the shovel that inserts in the handle is capped so snow can't pack in and prevent the buttons from working.
Functional, durable, packable, light. This is the best combination I've seen in a shovel yet.
View More Details on Voile Mini TelePro Shovel T6