Gear Review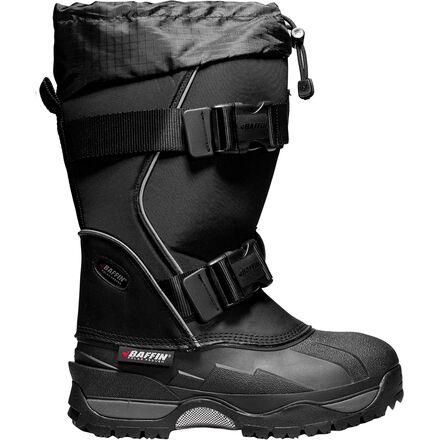 I have a pair of Baffin's that aren't this model but they are super nice. I live in Montana and I use them when the snow is 2 feet or more, or out icefishing. I read some of the questions, and from my experience I have some input. I would never work in these. They're way too bulky and heavy, and no steel toe. Plus I could see falling or tripping in them if you were carrying something heavy through the snow or on ice. I always end up working in my old Vasque Apex boots with gators for work. I don't know much about working on power lines but I wouldn't reccomend it.
I think that these used to be made in northern Canada, where it gets mighty freezing, but alas, EVERYTHING is now made in china, so that would be my guess now. Makes me shake my head everytime I think about it.
Aside from that, these boots are great and your feet will never get cold, at least mine don't but they're the older kind still made up north. Love old school gear........
View More Details on Baffin Impact Snow Boot - Men's