Gear Review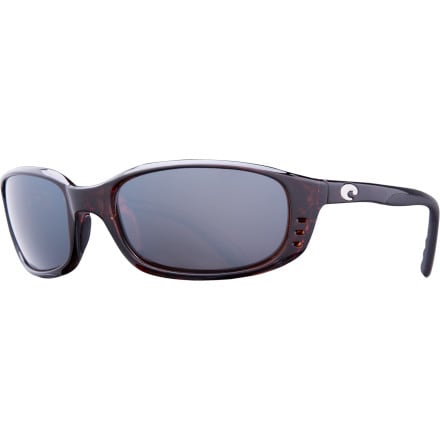 Posted on
I will always have a pair of Costas
Costa Del Mar sunglasses are very well known in the fishing world, where their ability to cut glare and be worn all day long are essential. I rarely use my Costas for fishing, but like them for the same properties. These are great sunglasses for driving, to work or on 18 hour roadtrips.Recently wore mine from San Antonio, TX to Vail, CO, without ever having to remove them due to discomfort. Very light.
I have worn these skiing as well , and they did a great job on the snow(though I prefer using goggles...).
My first pair was stolen by the mean Gulf of Mexico (despite wearing croakies to keep them around my neck... Dont ask...), but have had my second pair for over two years now. No scratches on the lenses, no wear/tear. I have the expensive glass lens model (thank you, Ms. Girlfriend), which I believe have a tendency to repel lens scratches a bit better than the polycarbonate.

Check my profile for picture.
View More Details on Costa Brine Polarized Sunglasses - Costa 580 Glass Lens