Gear Review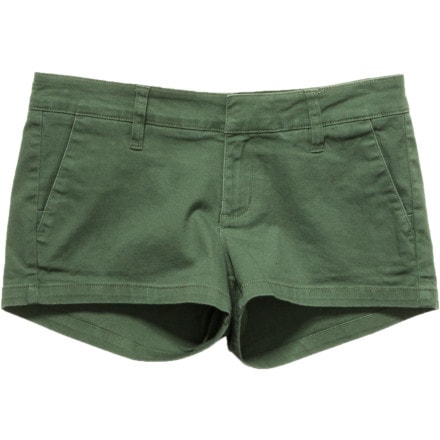 Posted on
I say buy em ladies! The women's Hurley Lowrider 2.5 Shorts ROCK!
The Hurley Lowrider 2.5 Short are cute and true to size (I wear a size 5/27/S-M and size 5 fit fabulously)!! The snap button sits 3-4 fingers below my belly button and the bottom hem in the back sits about 2 inches below my cheeks :) The bottom hem in the front leaves about a foot above my knee (way too high for school standards but hell, you'd better not be in school during the summer).
I didn't choose 5 stars because they are a little stiff and they have developed a crease above the bottom hem in the front that no matter how much you iron, it just won't go away. Aside from that, the black Hurley Lowrider 2.5 women's Short is ideal for summer playin as well as rockin out on the town with a cute top! I love em!!
View More Details on Hurley Lowrider 2.5 Short - Women's