Gear Review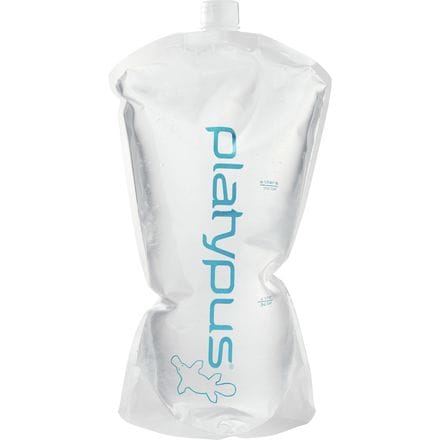 I love these bottles!
Member since
Posted on
These Platypus bottles are excellent, at least for me. They weigh 1.3 oz (size: 2L) and pack down tiny. I always carry a 2L Platy bottle with me on each hike. I use them to collect water while on the trail, and then pop a couple of MP1 tablets in and let it work it's magic. Once it is done, I refill my drinking bottles, roll it back up, pop it back in the front pocket on my pack and then head on. However, if the conditions are a little dry, I can carry an extra liter or 2 in the Platy bottle no problem. Then at camp, I run down, fill this up, and I usually have enough to cook both my dinner and breakfast with.

They are durable enough to last a long time if a bit of care is taken. I have been using the same one for right at 3 years, and finally retired it because it was starting to turn colors inside. But, I don't throw it away, instead, I cut it down and make a lightweight bowl from the bottom!

I will admit, in shallow puddles, these can be a bit hard to fill due to the small mouths. I generally have to scoop with a Ziploc or something and pour into the bottle, but if there is any flowing water, it is simple to fill.

I highly recommend these if you don't mind the small mouths. As I said, I love mine...
View More Details on Platypus Platy Plus Bottle