Gear Review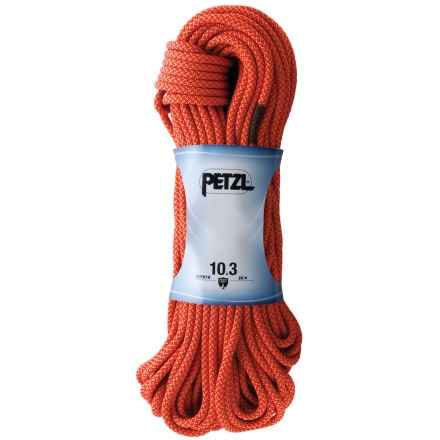 The zephyr is my first rope, so emotionally I'm attached to it like a 7th grader is attached to their first crush. But logically and practically I see the flaws in it. The sheath is not that strong, and fuzzed in a couple spots my first time out. Also the super dynamic nature of the rope feels a bit odd at times as it will creep through your belay device when someone is hanging or it will feel bouncy on a rappel. But really I think these are nit-picky things when it comes down to it. Its a good rope that will see a good 2-3 years of beginner sport climbing use if treated well.

Some things I really enjoy about the rope are the marking for mid and ends. The middle mark makes setting up rappels very easy, and the ends super useful for managing how long to make a pitch on ice. I like the size too as a starter rope as its quite strong, if a bit heavy.

So all in all i like this rope for now, and as I get better I'll upgrade, like everyone upgrades from that first crush in middle school.
View More Details on Petzl Zephyr 10.3mm Climbing Rope- 2010