Gear Review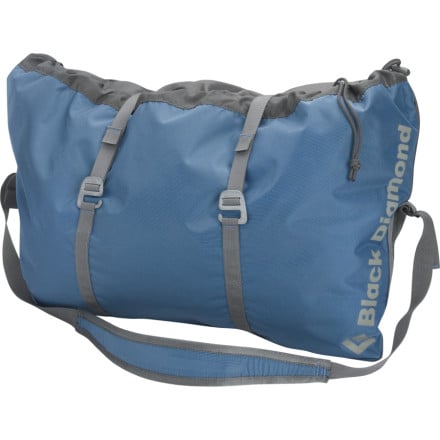 Posted on
I hate the strap too
The bag itself is a good bag. The tarp is big enough to actually be useful and it packs away easily.

I do wish it was smaller though. Like others have said, theres room for extra gear in this bag. You can probably see in the pictures that I put up that even with a 70m rope packed away there's a lot of space left in the top of the bag.

The strap feels fine to me.. but it's hard to adjust. It works just like the double back on a harness... but it sinches down on itself too well and it's difficult to release (to make the strap longer.

I also wish that the compression straps doubled up and attached to themselves rather than letting the end hang loose. When the bag is compressed there's a significant amount of strap just dangling around with no where to go.

All small problems... I still like the bag.
View More Details on Black Diamond Super Chute Rope Bag - 1525cu in