Gear Review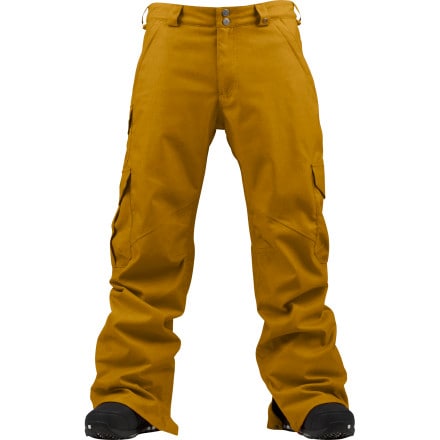 Posted on
How you fit so good?
I am a beast! 6'3" 315 lbs of agile goatboy. I'm built like Larry Tate Office Linebacker (years of college sports will do that), so finding outdoor clothes that aren't off the racks of Blaine's Farm & Fleet Plus Size Farmer is somewhat of a challenge. So when I see a company say XXL I know what they consider XXL is usually not up to par with what my booty needs. But when a quality pant is priced so low it's hard not to take a chance.
Yes... I said quality...for all of you Burton Haters out there, sometimes it's about the quality, not what brand you do or don't rock. At this stage of the game Burton to me is like Shimano, it's going to end up somewhere in my gear or my ride regardless, because they make good s**t,
So I put these pants on out the box and they were snug, kind of thought they were done for but I brought them with just in case I blew the ass out of yet another pair of pants. 2nd day out I decided to give them a go, and to my surprise by the 2nd run they had stretched out! Throughout the day I was aggressively powder slashing the trees, switch threeing the big booters with deep indy grabs and apres, I was able to keep my steezy mojo vibe flowing all without fear of looking like I was in some spray on jeans.
I only gave them 4 stars, not because of the technical features, which are perfect, but becuase they only have 2XL. Someone needs to make a 3XL...yeah I said it!
View More Details on Burton Cargo Pant - Men's