Gear Review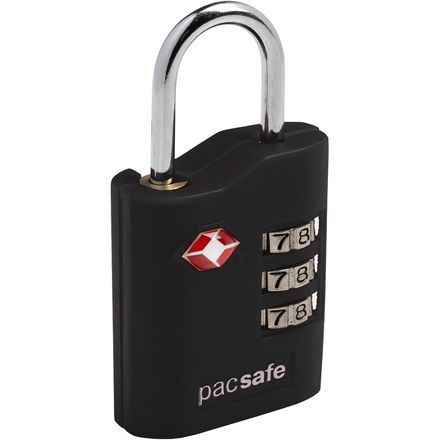 Posted on
How to set the combination
Pictures are not uploading today, so the text version is below:

How to set your own padlock combination:

STEP 1 - Turn dials to the preset combination 0-0-0, pull out the shackle and turn it 180° from the lock position.
STEP 2 - Press the shackle as far down as it will go.
STEP 3 - Turn the shackle 90° and hold.
STEP 4 - Turn the dials to your new combination and
remember the setting.
STEP 5 - Turn the shackle back 90° so that it is at 180°
from the lock position again.

STEP 6 - Pull shackle up and return to the lock position.
Your new lock will now open at your new personal
combination.

* Please note that the shackle is spring loaded, it needs a
little force to press the shackle further down when setting a
new combination.
View More Details on Pacsafe ProSafe 700 TSA Combination Padlock