Gear Review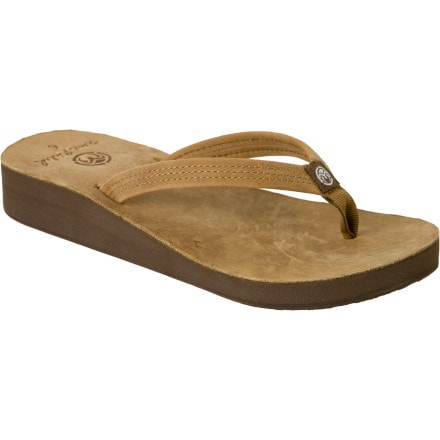 Posted on
Hot, yes... but don't let em trip you up.
I got these flips on the beach in Santa Monica last summer. I have loved them for a year now! They are everything the description says-- versatile in that they are comfortable and will make the transformation from surfing to dinner at a restaurant with ease...

But alas, right at the 1-year mark, the bottom layer of the sole has started to peel back. Result: I spontaneously trip over my own feet! NOT HOT. Can't return em because the warranty just ran out... they are just a leeetle too expensive in my opinion to justify buying another pair every year because the mfr can't figure out how to make the glue on the sole stick... and a little too inexpensive to justify having them resoled at a shoe repair shop. Harumph.
View More Details on Ocean Minded Del Mar Sandal - Women's