Gear Review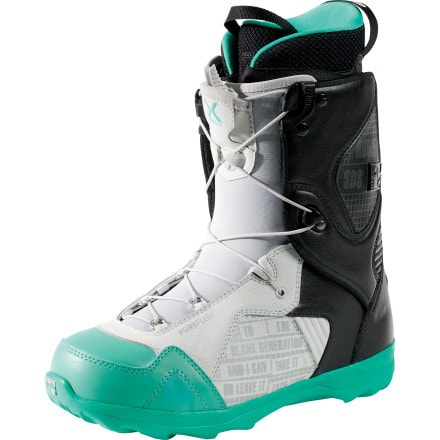 Posted on
Horrible Lacing System
I had the Libertine Pureflex last season and can easily say that this is without a doubt the worst attempt at a speed lacing system.

Let me start by saying that on average I ride upward of 100 days a season, so I tend to go through two pair of boots a season and understand that they breakdown, but these were horrible.

The X lacing which occurs at the tongue is not well thought out - when you put forward pressure on the boot the energy is distributed outward and into the articulating cuff of the boot. An articulating cuff already absorbs a lot of energy, but through this design it absorbs even more. When you have a traditional lace or even other speed systems you cross the laces over the middle which helps absorb the energy.

I had 7 days in these boots before the articulating cuff buckled to the point that I had no upper support in my boot. These boots, at just 7 days old, were less supportive than a previous pair of Libertines (lace) that had over 80 days in them.

Additionally, the design is poor. The lacing system for the boot is just one lace that runs through the entire boot - it's not a true upper and lower zone, but rather just one string channeled through the whole boot.

The bottom line: stick to traditional laces.

Another thing to mention: the AntiGravity sole may be light, but it has the worst tread pattern of any boot. Don't expect much grip with this boot - if you plan to hike in this boot, buy some crampons as well as these will slip on anything short of dry pavement.
View More Details on Rome Libertine Pureflex Snowboard Boot - Men's