Gear Review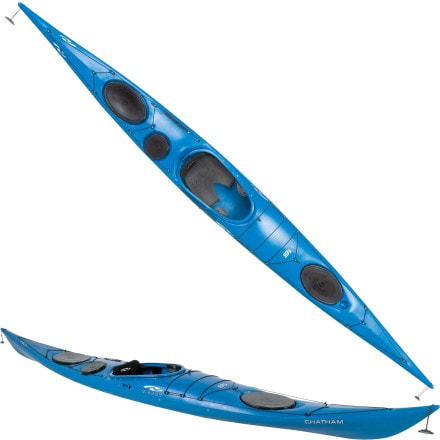 I'm a guide and work in Prince WIlliam Sound.. we have a chatham 16 as one of our guide boats. when i first started working the hatches leaked quite a bit, but with a little time and some silicone the problem was mostly resolved. before the repair almost no one wanted to paddle the chathams (both the 16 and the 17 had the leaks) But since i've made the repairs, everyone uses the boats.
Initially it is pretty tippy, but the secondary stability- with a lean or a brace- is super tight. with the skeg the boat tracks impeccably, and is super quick. A lean turn really gets a fast response and tightens the turn radius. It is a great boat- ive had it is crazy surf, big swells, and super calm pools- and it's done the job!
The hatches are a bit tough to get things in and out of, but for the volume of the boat they're nice.
The skeg can get jammed if you slide it in some smaller rocks, but a slide up and down each side with your knife usually fixes the problem.
Overall, great boat!
View More Details on Necky Chatham 16 Kayak