Gear Review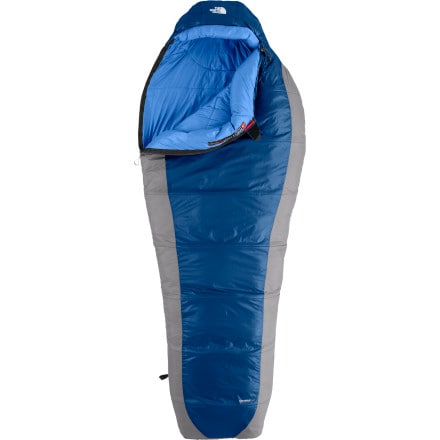 Grrr Baby! Very Grrrr!!!
Member since
Posted on
I have used mine a few times now. Enough time and experience to write a review on it. Bag is rated to 20 degrees F. I would tend to disagree. Almost all the nights I was out in this bag, it was 40 degrees or colder, with the lowest temps dipping into the teens. 40 degrees is pushing it in this bag without wearing long underwear/beanie/& wool socks. Otherwise you are going to be cold. Not like curse the Gods cold, but waking up every few hours cold. Now I do not have a super duper awesome sleeping pad yet (soon to come), but with a mediocre pad this was the case. I will update when I get a good pad. Maybe that will change things. My only other complaint is the zipper. It does stick from time to time. And the velcro at the end of the zipper can scratch you if you don't have it closed right.

On the plus side, this bag is comfy, packs down relatively small, and just plain looks cool. On warmer nights the bag is a dream. Lofts up easy from being compressed. I like it a lot. It didn't loose a star on account of being cold, but more on the zipper and not living up to it's rating. My bag was used/tested by me in the Bighorns of Wyoming, and the Black Hills of South Dakota.

If you are looking for a great summer/mild spring fall bag, buy this. Now. Hurry up. Stop reading and buy. Get out there.
View More Details on The North Face Cat's Meow Sleeping Bag: 20 Degree Synthetic