Gear Review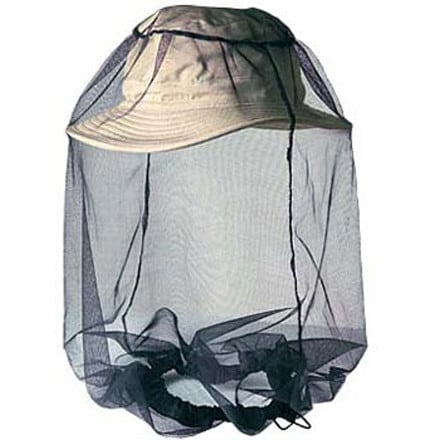 I recently picked one of these up and I sure am glad I did. There are others at half the weight, but also twice the price, and lets face it, this one works. I usually leave the stuff sack at home, which makes the head net alone weigh in at 0.7 oz. It is fairly durable and it fits well over my Sunday Afternoon Visor.

The breathability on it is so-so, but obviously better when moving, or if there is a slight breeze. I have not cinched up the draw cord much so far as I like to let a little draft in, but it is good to know that if it is awfully buggy outside, I can do so if I want. (But I have contemplated cutting it out to save a little more weight...)

Visibility is pretty good, but occasionally I have caught a glare from the sun, hard to explain, but it happens...

Other than being great for mosquitoes and other larger bugs (this will not keep out noseeums) I have been really happy with it on morning hikes... it does a great job at catching the spider webs spun across the trail rather than my face...

All in all, I am happy with this head net, and for the price I can't see why anyone else wouldn't be. But, in the end, I will let you decide that...

5 stars!
View More Details on Sea To Summit Mosquito Head Net