Gear Review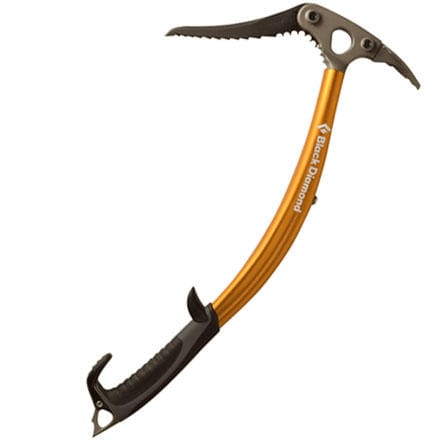 The viper tools are very good tools over all. The new hydroformed shaft is much stiffer than the previous generation vipers. The shaft also has very good clearance over bulges.

The leash system works the same as the old vipers except they removed a little stud from the leash, I'm not sure why. I'm not 100% positive but I think you could use the older leashes if you just cut off that little stud on the bottom of the leash.

The laser picks are great on pure ice but you have to learn to use them, they are very sharp and will be a little hard to get out of the ice. The picks are also not very wide so mixed climbing is not the greatest for these picks. Going to a titan pick will be a good idea if you plan on doing any climbing involving rock. The laser picks also dull easily.

The fang and strike on the handle are awesome. The do a very good job of protecting your hands and also make the grip very steady for leashless climbing. If you have large hands you will have a hard time using the tool with both fang and strike if your gloves are heavy. I have medium BD ice gloves and its a squeeze to get my hand on the tool. They are also made out of plastic and I doubt that they will last that long, they seem pretty tough but cold weather and being hit constantly won't be good for them.

The tools are very natural to use for making placements. If you turn the tool around to use the adze or hammer however they can be quite awkward to use. The strike and fang get in the way a bit and make the tool a bit hard to handle. The adze I also feel curves down too much. I thing it would be easier to use it if it were a little more flat.

Overall I think these are great tools and are quite versatile.
View More Details on Black Diamond Viper Ice Tool