Gear Review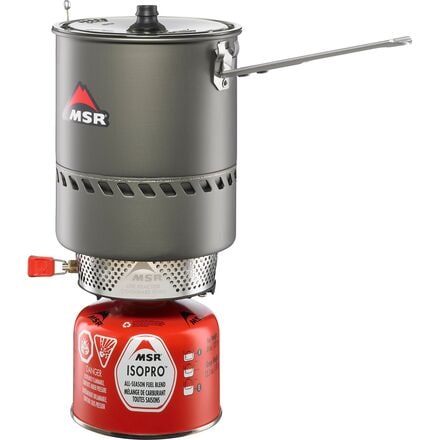 It all stacks together neatly, which is cool, but the main thing is how amazingly fast it boils water or melts snow. It's incredible. MSR also makes a separate piezo igniter that's pretty neat.
I usually figure 1 large fuel canister for 2 people for 2 days.
The downsides are that fuel is less flexible than other stoves such as my msr dragonfly which I've run on various gasoline in foreign countries.. You have to have the canisters. But this stove is way better for backpacking in the cold.
If its very cold though you'll need to keep a canister in your jacket/sleeping bag for it to flow correctly. My last "gripe" is that there's no way to recycle the spent canisters. It'd be great if MSR had collections at various retail stores for the used canisters.
Overall the best stove I've seen for everything except places where you can't buy or carry enough fuel.
View More Details on MSR Reactor Stove