Gear Review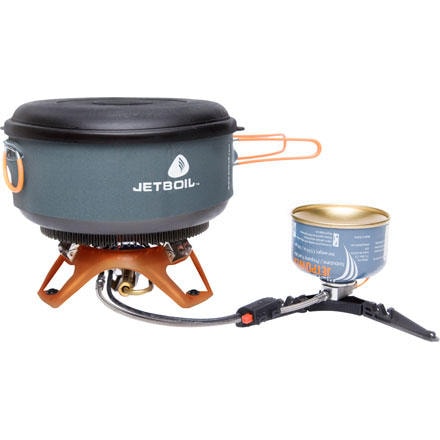 Posted on
Great stove with a few exceptions...
I just got my new Helios this week, actually two days ago. I am a very, very picky consumer in that I research a lot, look for great quality and value...then I buy. I didn't do quite enough research when buying the Helios. On the positive end of things...it is AWESOME for cooking on not only the pot that comes with it, but also with my MSR Blacklite Gourmet set of pans. I did a couple of test runs with it using both pans and cooked some great scrambled eggs using fairly low heat. You can control the flame pretty well although it seems to fluctuate a bit on low settings to the point you can't hear it at all and wonder if it is even on. It is super easy to use.

Here are my exceptions: new out of the box, the built in igniter that is supposed to spark works about one out of 20 tries. That is a bit ridiculous. It does not have any way to my knowledge of accepting the PCS pot, cup whatever you call it. So...if you want to cook just for large crowds of 4-5 people...it is great. Otherwise, it is overkill...in size and weight, especially for backpacking.

The best of both worlds would be to have a PCS and Helios. It doesn't make any sense to my why the highest priced jetboil system would also be the least versatile. I'm thinking I should have purchased the GCS. It won awards for good reason!

The eggs I cooked on my MSR (non-stick aluminum) were perfect...super easy clean-up. The eggs in the jetboil pan were much more difficult to keep from burning in the center of the pot...so I had to do some super-scrubbing to get the pot clean again. That is no fun on the trail. Guess I'll be packing more than one pot.
View More Details on Jetboil Helios Cooking System