Gear Review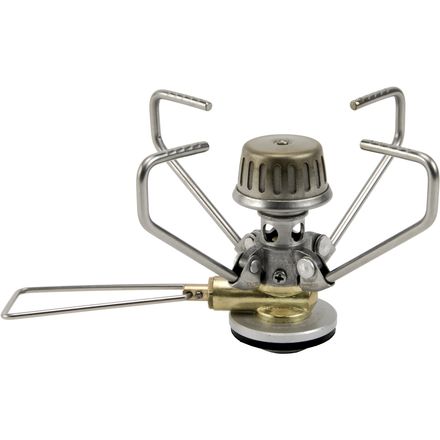 Posted on
Great stove, particularly with the windscreen disc
I'll preface this review with my cut and paste statement that I work as a backcountry backpacking guide in Yosemite National Park. Nearly all of the products I take the time to review have seen at least a half a season, if not more, of use... and I'm committed to not bothering to write a review until I feel like I've really gotten to know a product. I never thought I'd bother to write reviews, but I've recently decided that since I've spent so much time over these last many years reading reviews, and finding a tremendous amount of value in articulate and well-informed opinions, that I wanted to give back to the community. So, with that being said, here we go...

I still own this stove, and the disc windscreen that goes with it, but I've retired it for the most part, and have turned to the Snow Peak LiteMax. Each has its own strengths and weaknesses, but they are similar enough that either one is a great choice. My preference is with the LiteMax, only because I'm a gram weenie.

This stove is bit better at getting to a boil more quickly, and using fuel more efficiently, mainly because of the available windscreen. I wouldn't bother going with this stove if you're not going to buy (or make) a windscreen. But, for God's sake, if you're going to make one, please know what you're doing. Isolating heat from the fuel can is key. Just buy the Snow Peak screen for this and you're good to go.

The auto ignition is convenient, but shouldn't be an excuse to not pack a lighter or matches. I've never had an issue with it, but I've never had it down to anything below the low 20s or high teens.

Another advantage of this stove, aside from its efficiency with the windscreen, is its stability with slightly larger pots and pans. The LiteMax uses three very small folding arms. With anything other than a smallish mug you have to really watch it. This stove, having four arms that are slightly larger, means it accommodates larger pots and pans. I wouldn't plan on throwing a full size pot with a gallon of water on this, but you could conceivably cook for two on this stove. The LiteMax can't handle that.

In short, if you're just boiling water for you for some oatmeal or dehydrated meals, and are like me and count ounces, grab the LiteMax. If you want a little more stability and efficiency, and the capability to use *slightly* larger cookware... pick this up. You won't lose either way.
View More Details on Snow Peak GigaPower Stove Auto Ignition