Gear Review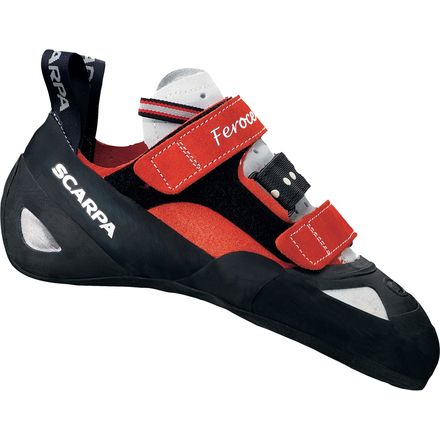 Posted on
Great shoe, but hard to fit
i've been climbing in these shoes for about a month now and love them! edging is amazing and the rubber is super sticky. i really appreciate the stiff bottoms, especially outdoors on full day climbs. my climbing partner has noticed the difference in my climbing and now he wants a pair too.

on a recent trip outdoors, i switched to my old shoes (evolv defys which treated me really well) because we'd been climbing all day and i couldn't stand the pain of putting the scarpas back on. it didn't take more than a minute to regret my decision. it really made me realize how well the scarpas perform and how much they add to my climbing. in my old shoes, my feet fatigued from edging on the small stuff and they were sensitive to the pointy rock. the toe on the scarpas fit nicely into small pockets and are stiff enough to hold the move without a lot of effort from you. and did i mention the edging?! seriously amaing. yeah, it's that good.

however, i've had a terrible time getting the right size, and am still considering sizing up. they have a more aggressive fit than my old shoes, which i'm ok with, but i'm not sure they fit my foot right. i have wide feet with square-ish toes and i think they would fit better if my toes tapered like most peoples do (similar to the shape of the shoes). also, the heel is a bit roomy, except right at the top opening which is very tight on the achilles (doesn't seem to affect my climbing, but is a bit annoying). these are a really great shoe, and will get five stars if i can get the fit right.
View More Details on Scarpa Feroce Climbing Shoe - Vibram XS Grip2