Gear Review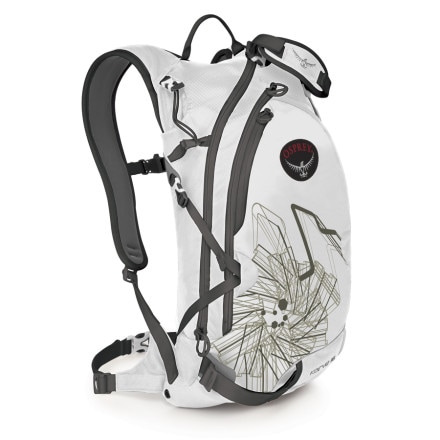 Posted on
Great pack, perfect size for riding lifts and still carrying the stuff you want
Picked one of these up in M/L size in black as my Dakine Heli Pro DLX 20L felt a bit to big in profile to comfortably ride the lifts. So far this has been a great pack.

Feels very well balanced assuming you pack it w/ some common sense and the compression straps do a nice job of reducing the cross section regardless of how stuffed it is. The EVA back panel definitely helps providing structure and is very comfortable over the long haul.

Ski carry works well and is pretty quick to get them loaded and unloaded. One of my only concerns w/ the pack so far is some loose threads fraying out on the bottom strap saver material after only a couple uses. Hasn't seemed to get any worse since then though. This pack feels much more comfortable and sturdy uphill hiking w/ the skis loaded than my Heli Pro does. The straps can also serve double duty lashing down a shell when not in use.

This pack seems about the perfect size for carrying all of my ancillary stuff (goggles and lenses/socks/sunglasses/gloves and liners/helmet/hat/sunscreen/Red Bull/water/Clif bars/cell phone(s)/mp3 player/headphones/keys/cat tracks/etc) on my way to the slopes while still being able to squash down to a comfortable size for riding the lifts. I don't have avy gear or experience using it, but it would seem like this pack would be well designed for minimalist backcountry escapades from my position of ignorance, w/ quick easy access to the important gear.

I'd really like to give this 4.5 stars. The .5 star demerit is based on the initial fraying mentioned above and the sort of high price.
View More Details on Osprey Packs Karve 16 Backpack - 850-980cu in