Gear Review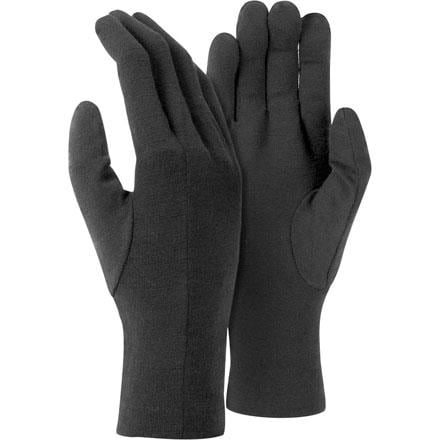 Posted on
Great kayaking and cycling gloves
These gloves are NOT waterproof or windproof. But they tolerate being wet in a way that's hard to believe until you get soaked in them.

These are glove liners, like a base layer for your hands. The amount of warmth is just right for aerobic activity, which means they'll be cold watching the sun set at the beach in northern latitudes. They wick beautifully, and the wind they let through is perfect for cycling. The warm-when-wet quality is ideal for kayaking, and unless the wind is howling, I don't wear other gloves over these.

I've had mine for about a month and a half. Many of the reviews here complain about shoddy stitching, but the two pairs* I've had have held up well in this regard. Mine are pilling a bit, though, from layering them under gloves on very cold or windy nights and using my hands.

Because they're so thin, these gloves are not at all restrictive. I can pick up an ID card from a table, and I don't give much tactile sensation up wearing them.

They seem to run small, though. While there isn't a sizing chart, it was suggested to go with XL based on the size of my hand, but these were small for me. A friend took them off my hands, I got XXL, and I've worn them every day since, in the Seattle cold.
View More Details on Arc'teryx Gothic Lightweight Gloves - Unisex