Gear Review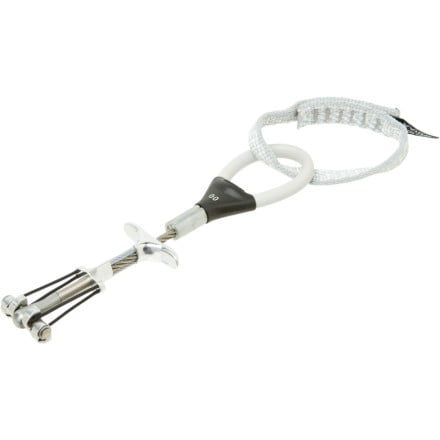 Posted on
Great in the small sizes...
I picked up a set of these to complement my TCU's since I've grown accustomed to the metolius sizing and color coding. I never really liked the C3, and could never find aliens and I love how much cheaper these are and readily available.

I like sizes 3, 4 (orange & red) and use them as much as my C4's in the similar size. I absolutely love the 1, 2 (blue & yellow) as much as I like the same sizes in TCU. I would say 5 & 6 you probably don't need– but a few people have said very good things about them. I still use the TCU's and adding the master cam into the mix really rounded out my rack nicely. There are times when the TCU will fit better than the master cam and vice versa. I'm looking forward to picking up the 0, and 00 master cam in the future, oh and some of the offsets look great!

Overall I love the build quality, fit and finish. I had the action get a little gummy over time and I just cleaned them in warm water and a dab of soap, then a few drops of wax like any other metolius cam and they are smooth again. I never had problems with the kevlar trigger.
View More Details on Metolius Master Cam