Gear Review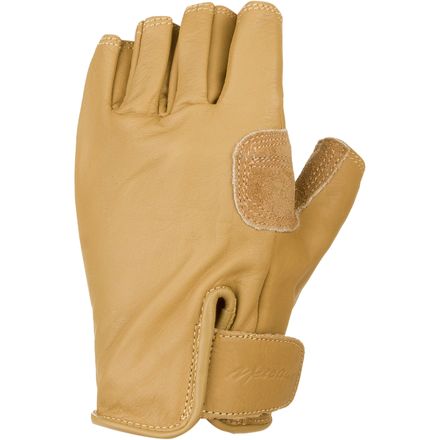 Posted on
Great glove, but there will be break-in time.
I think these gloves are the bees knees. I prefer the 3/4 over full length for the reasons listed by others here, but wanted add a little bit more info on what someone can initially expect with these. When buying leather gloves, whether for construction, climbing, or anything else, there are certain undeniable truths:

1. You get what you pay for. If they're crazy cheap, it's usually for a reason. I think these are priced right where they should be.

2. There is a break-in time associated with these. They're not supple calfskin, they're designed to perform and last. It took mine a few days at the crag before they conformed to my hand and fingers. Prior to that, yes, they were a pain to take off. Also, there is a certain lack of sensitivity to be expected when new; I definately took that into account when belaying and rappeling. Now they feel great, like an extension of my hand, but just something to take into account.

3. While the reviews here say otherwise, I would never climb with these on; belay and rappel only for me. But everyones different.

I feel like gloves are a must have, especially when climbing in the warmer months, otherwise that rope gets hot in your hands reeeaaalll fast.
View More Details on Metolius 3/4 Finger Climbing Glove