Gear Review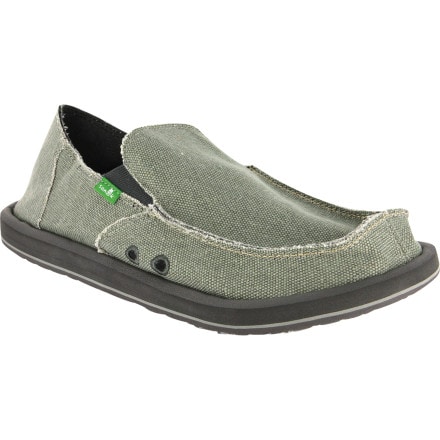 Posted on
Great for around the house
I seldom wear these outside the house, but inside, I seldom wear anything but. They are very comfy and disturbingly addictive. When I first got them as a gift I thought I'd try them and never wear them, but I've ended up wearing them almost all the time as you can slip them on and off so easily and they are warm without being sweaty or confining (at least here in Park City). I've heard people call them "swampy" but I haven't had that experience - perhaps my feet don't sweat very much.

A key to wearing them is to crush down the back part of the shoe with your heel so they are almost like slippers. You can still pop it back up if needed (unlike other stiffer shoes/sandals), but I hardly ever do.

I wouldn't take these very far off the road or use them for any sort of outdoor activity, but some people do.

They make and EXCELLENT hut shoe for backcountry skiing! Small, lightweight and comfy. I'll also often bring them to houses where people prefer that you don't wear shoes - I take my street shoes off and wear these and they seem okay with it.

A pretty cool bopping around piece of footwear. Steezy fo' sho.
View More Details on Sanuk Vagabond Shoe - Men's