Gear Review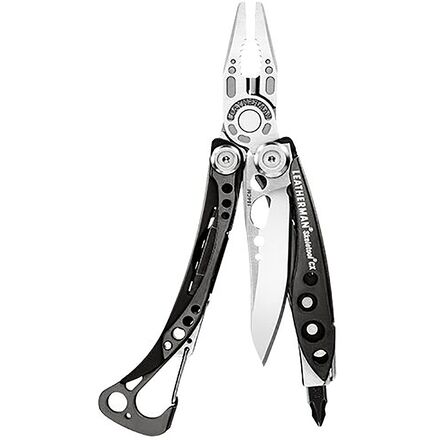 Posted on
Great, easy to carry multitool.
I got the normal, not CX, version of this knife two years ago, and it's been a great EDC and backpacking knife. It's light, and I can easily carry it with the pocket clip or the carabiner. The knife locks when deployed, which is nice. I really like how light, and yet sturdy it is, and the fact that it's so bare-bones has been great for backpacking, since I don't need an awl on a regular basis. I bought the additional bit kit, which has been nice to use with my backpacking stove. And the pliers are beefy enough to lift off the lid of my pot, and they're narrow enough that I was able to pull a tick out of my friend's back before with them. The carabiner is also a bottle opener, and while it's not AMAZING, it does the job well enough.

However, the unless you're madly in love with carbon fiber and semi-serrated blades, don't get the CX version. There's literally no difference in weight between the two, and I don't think the carbon fiber does that much to reinforce it. Plus, the regular model is quite a bit cheaper too, so there's that.
View More Details on Leatherman Skeletool CX Multi-Tool