Gear Review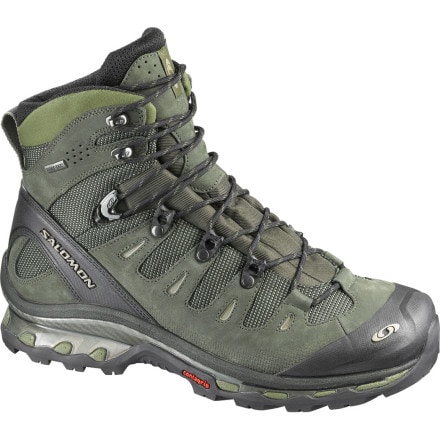 Member since
Posted on
These things are very comfortable, they hug your feet nicely and give support where it's needed. The heel and ankle support is REALLY solid, I'm pretty sure it's impossible for me to injure my ankles while wearing these, I am looking forward to using them for backpacking. The toe is solid and protects your toes well. The waterproofness, from what I've seen, is great. They have been in rain and also been hosed while gardening, not a drop got through, water actually rolled right off.

The lacing system is nice and offers a little versatility from the boot, If you leave the top eye open, you have more play for your ankle, helping them become a casual boot. Lace them all the way up for maximum support, or go two eyes down (too much extra lace for my liking) for further increased mobility.

With all this said, I have only used them for hiking so far, and mild hiking at that. They served me well for this, almost too well. They are a little heavy and stiff for casual or every day use, I know that is not what they are intended for but keep that in mind. They are only a month old yet, and have not seen serious conditions, I feel that they still could use some breaking in, which may explain the 'stiffness.' Overall these are great, can't WAIT to use em in serious conditions, when I'm certain they won't fail me.

Side Note: I bought them intending to wear them as everyday and hikers, but the everyday is not so realistic, as previously mentioned, they are heavy/stiff for daily use and the tread is a little thick to safely transition between a gas pedal and break, also, the ankle support pretty much stops you from bending your ankle properly to do this safely.
View More Details on Salomon Quest 4D GTX Hiking Boot - Men's