Gear Review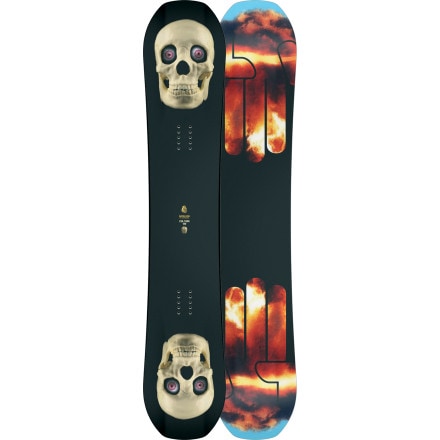 Posted on
Great board, not great on ice
I have the 2012 Evil Twin with the 3-finger design. I love the art, it's very simple and eye popping. The top sheet has held up pretty well over a year of riding and the bottom looks almost like new, though I don't jib or do much in the park. Carving can be an absolute blast on this board, but only when the conditions are good. I'm in the midwest and pretty much exclusively ride groomers, crud and ice because we don't get much powder and it's mostly machine made. This board is not great for that.

On icy patches the edge hold is really bad and nearly causes me to wash out. It has a very unstable feeling over ice and even on better conditions the edge hold is average at best. The board can't hold the edge all that well and has a tendency to wash out on hard turns.

However, catching an edge on this board is pretty much a thing of the past. You have to try hard or suck really bad to catch an edge. I can helicopter down the hill with no effort and get dizzy before I'm even close to catching. The board is somewhat difficult to butter, because it's got a stiffer flex than a typical park board. Tail and nose presses are fairly difficult unless you're very advanced.

I'm not really sure if I like the TBT. It is awesome for transitioning between edges when you're carving, but if you try to bomb a run the board will feel very unstable. It produces a LOT of chatter and even worse, the TBT creates a weird 'wobbly' chatter when you are going fast.

All in all I think this is the most unique board I've tried and it does a lot of things very well, but ultimately it is not a quiver killer.
View More Details on Bataleon Evil Twin Snowboard