Gear Review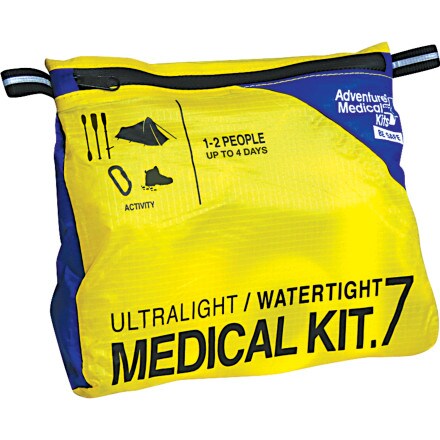 I have seen some people complain about this kit (and the .9 and .5) not having any organization and things of that sort. Well I guess they don't understand that this is an ULTRALIGHT first aid kit. with all UL equipment you won't have any nice features like pockets for organizing supplies or anything like that. If you want organization you should look into AMK's Mountain Series. This kit is for someone who wants to have a nicely stocked first aid kit but doesn't want unnecessary weight from it. This is not a first aid kit to keep in your car this is a kit to put in your pack.
There is extra room to add some things that might have been overlooked. I have seen a few people mentioned adding more things for blisters. With this kit there is room to throw in AMK's Blister Medic into the outer bag. The advantage of this is all your blister treatment things are right at hand in a bag so you can just pull out the blister stuff(adding a little organization). There isn't too much extra room though, for example you won't be able to add a SAM splint but you can easily improvise splints in the backcountry.
Overall this is a great kit for people who want a light weight kit that still has all the essentials.
View More Details on Adventure Medical Ultralight & Watertight .7 First Aid Kit