Gear Review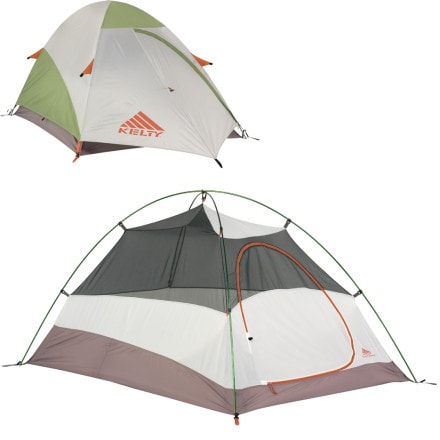 Pros:
I've used this tent on two weekend camping trips, and one 4 day backpacking trip, and it's fantastic. I am used to 5-6 person tents, but I still feel that this tent is incredibly easy to set up and take down.
-I've set it up in my living room, and it took 15 minutes from taking it out of the package to stuffing it back into the sack(which is effortless, no matter how you stuff it) Just two poles to hook on, then clip on the four corners of the fly.
-It's very light, and perfect for backpacking trips.
-It also breathes well, while still staying waterproof. It didn't rain hard on my backpacking trip, but after a fair drizzle through the night, there was no water in the tent.

Cons
-I wouldn't suggest this tent if you're over 6'2". That's my height, and my hair just barely touches the side of the tent, with my feet touching the door.
-In the same respect, I wouldn't try fitting two people in here for an extended period of time. It's possible, but a very tight squeeze.
-The stakes are light, but made of hollow aluminum, so they bend very easily. Go out and buy a few solid stakes before using this tent.

All-in-all it's a good quality tent, and I'd definitely recommend it if you're less than 6'2"
View More Details on Kelty Grand Mesa 2 Tent 2-Person 3-Season