Gear Review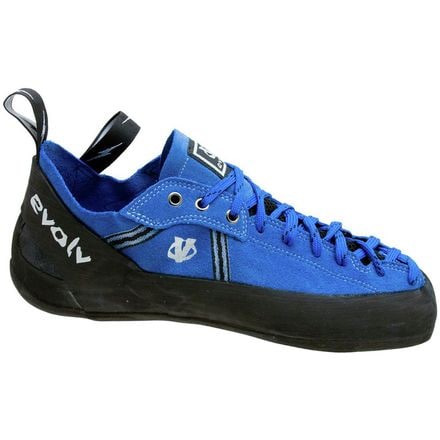 Bought these as my first pair of climbing shoes and COULD NOT BE HAPPIER! I've used them both in the gym and at Red River Gorge, KY over the last three months and have no complaints. Mine have not stretched as much as some suggested, but that may come over a bit more time. I have a size 15 foot and had trouble with the shoes at my university's gym, but these have been awesome.

Love the lace-up, but I'm a bit traditional. The feel is great through the toes, and I haven't noticed any slipping in the heel. My feet come out feeling pretty good after every weekend trip or weekday workout. If you're considering it, go for it!

Oh yeah, the blue will get you some compliments.
View More Details on Evolv Royale Climbing Shoe