Gear Review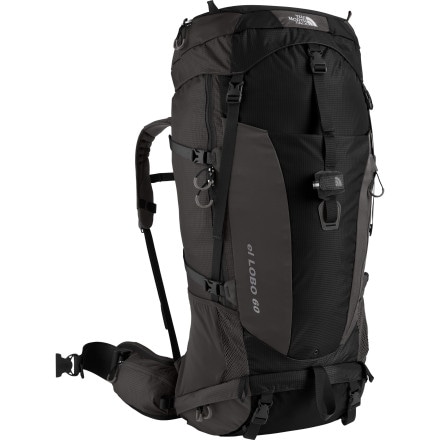 I picked this pack up through a different channel but thought I would put my 2 cents in since there are few reviews out there for this pack.

I took this on a 3 day hike up Grandfather Mountain in North Carolina and have very few complaints. The suspension is fantastic, I had back surgery 1.5 years ago and 50 lbs didn't cause me any issues at all. Also the pads on the hip straps were very comfie. Based on past injuries I put a LOT of care into my back and this pack was absolutely perfect for me on that front.

The pack was easy to balance and getting to gear was easy with all the access points.

One of the few things I would change would be to add another set of straps for poles/axes/etc, and maybe a few more loops to attach gear. With that said I made it work just fine without those things

The only other change is that the hydration pouch was a little small, I had to really cram in a 2L camel back bladder, don't expect to get a 3L bladder in this.

I had no issues getting a TNF Aluetian sack in the bottom pouch, it was tight but not an issue.

Over all a great pack, but I do wish I had picked up the 70 instead of the 60. Not a big deal though.
View More Details on The North Face El Lobo 60 Backpack - 3350-3950cu in